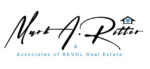 Long Business Description
We can SAVE YOU THOUSANDS OF DOLLARS IN COMMISSIONS. Our Broker Commission for representing you is 2% – never changes.
If an unrepresented buyer purchases your home, our fee is 2%. Unrepresented buyers make up 10% to 15% of the market. Most agents will continue to demand their full fee, not us.
If a represented buyer (has a real estate agent), purchases your home, you will add 2.5% to the fee structure. My firm will be paid 2% and the buyer's agent/broker will be paid 4.5%. The maximum real estate commission you will pay is 4.5% as opposed to the standard 6-7% real estate commission. Less fees, full service equals more money in your pocket – savings of 30% to 70%. SAVE THOUSANDS OF DOLLARS IN COMMISSIONS.

Top Dollar
Faster Sale
More Money
Better Experience

Our Service is FREE and there is ZERO Obligation

—

WHY!? Welcome to the 21st Century! In today's real estate market, buyers & sellers are surrounded by the most accessible technology ever developed by mankind. Cell phones, Internet and present-day websites allow one to search, buy and sell real estate from the couches. Once upon a time, real estate was challenging – no longer. The world has evolved, but the average real estate commission remains 6% and greater in some areas. I personally find it unconscionable (ridiculous in this day and age people are still paying outrageous fees – buyer's & sellers are coming to realize there are options out there), and today's real estate clientele are more savvy and awakening to the "shift" that is taking place.
My colleagues do not want you to know, but the changes taking place are due to firms such as mine; Mark A. Ritter & Associates of REVOL Real Estate. We believe in charging a fair commission and not focusing on just one transaction. Too many agents are looking for a commission, not us. We are looking to become your family REALTOR. We believe in fairness, relationships and doing what's right and just. We want to help you save money! Let us prove when you're looking to invest, buy or sell real estate, we're your go to.
Modern Day Technology utilized to SAVE YOU THOUSANDS of DOLLARS in COMMISSIONS
Win-Win for Consumers and our Agents
5 Star Level Service
Maximum Marketing Exposure
Home Showcased with Professional Photography & on All Major Real Estate Websites (Zillow, Redfin, Trulia, Yahoo Homes, MSN and More)